Lines like "Go to Florida...and get rich" and "Make your own Eden" clearly sound like advertising ploys, not to say scams, to our media-savvy ears. But at the beginning of the 20th century they sounded like opportunity knocking for individuals willing to take a risk and work hard.
Those actual lines referred to some of the 200,000 acres in southern Dade County, below what is now Homestead, owned by the Miami Land and Development Company and being marketed by the four Tatum brothers, Judson H., Bethel B., Johnson R. and Smiley M.
Just for the record, the land the company bought was given to the state by the Federal Government which considered it "overflow" property, not fit for homesteading. State-funded drainage projects at least got the standing water off the lots, more or less, and that was enough for an advertising campaign concentrated in the mid-west. A lot of sales efforts focused on Michigan, so naturally the new community was named "Detroit, Florida."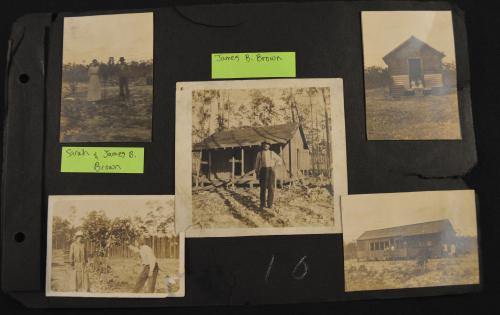 One man who saw the ads was James Benjamin Brown in Knoxville, Tennessee, who was immediately ready to move his wife, Sarah, and their eleven children to this promised paradise.
According to the Brown family lore, Mrs. Brown wasn't having it. We know it eventually happened, their family photo album is now in the collection of the Library of Florida History, but Mrs. Brown and the children were a couple of years behind James.
He apparently came down with a friend, purchased some land and applied for a land grant. He did spot a business opportunity, though, and decided to set up a portable saw mill to provide building lumber to the other settlers coming to the area.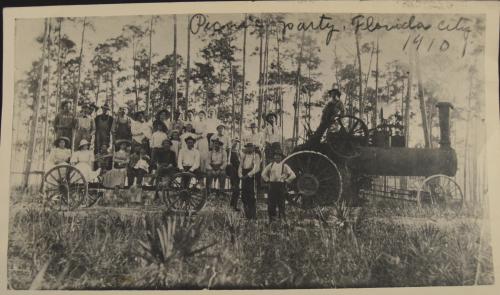 He began in 1910 with some state-of-the-art technology - a steam-powered tractor with a giant flywheel and belt that could attach to a mill saw on a trailer. The whole thing could travel to a construction site and custom cut wood. It also doubled as a way to haul folks to a picnic.
It still took a couple of years for Mrs. Brown to accept it, but in 1912 she and the children did come to Florida, but not Detroit, which still was underdeveloped. They set up in Homestead.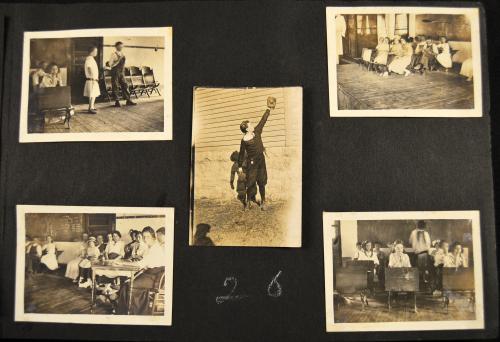 At least it had a school. Miami was actually the closest "real town."
This album, donated to the library in 2012 by the Brown family, shows life in that time period, when development was happening at a fast rate and impacted a lot of people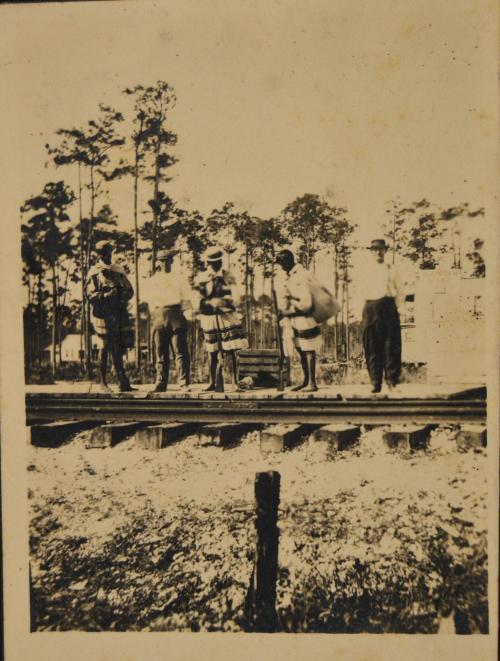 Ranging from these Seminole's waiting at the Detroit station for a train...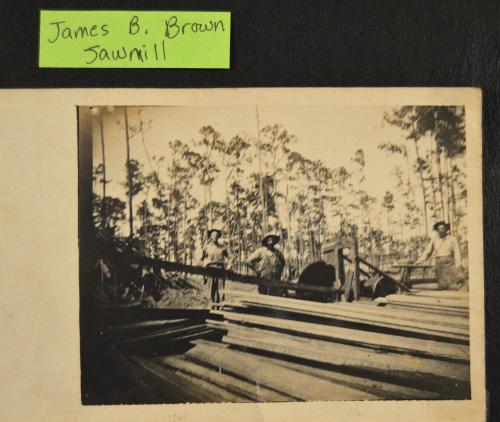 to mill workers dealing with their new technology...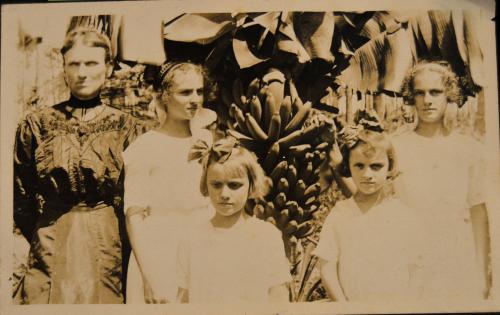 to the ladies from Knoxville learning to deal with a new environment.
Detroit, Florida, only lasted a couple of years. A lot of the settlers found it hard to build an Eden on mosquit- infested subtropical swamp. They went back north. Those who stayed changed the name and the municipality of Florida City was incorporated in 1914.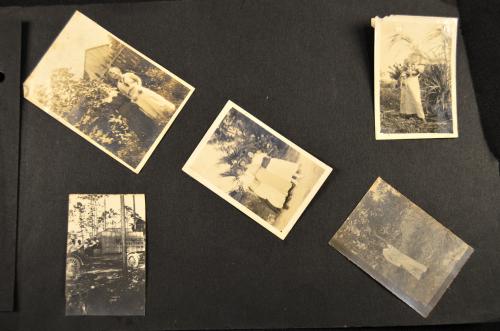 The Brown's stayed, and documented their lives over the years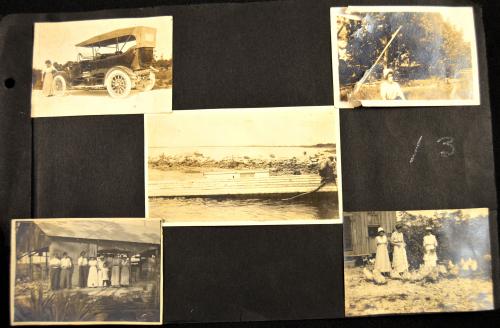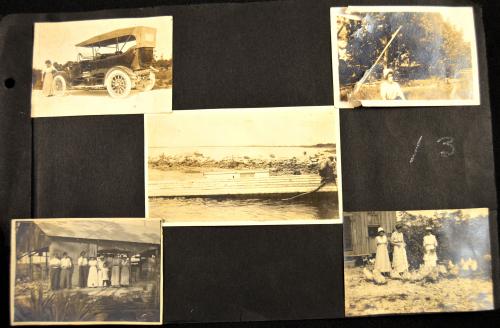 leaving us with a glimpse into the personal lives of Florida settlers in a simpler time.