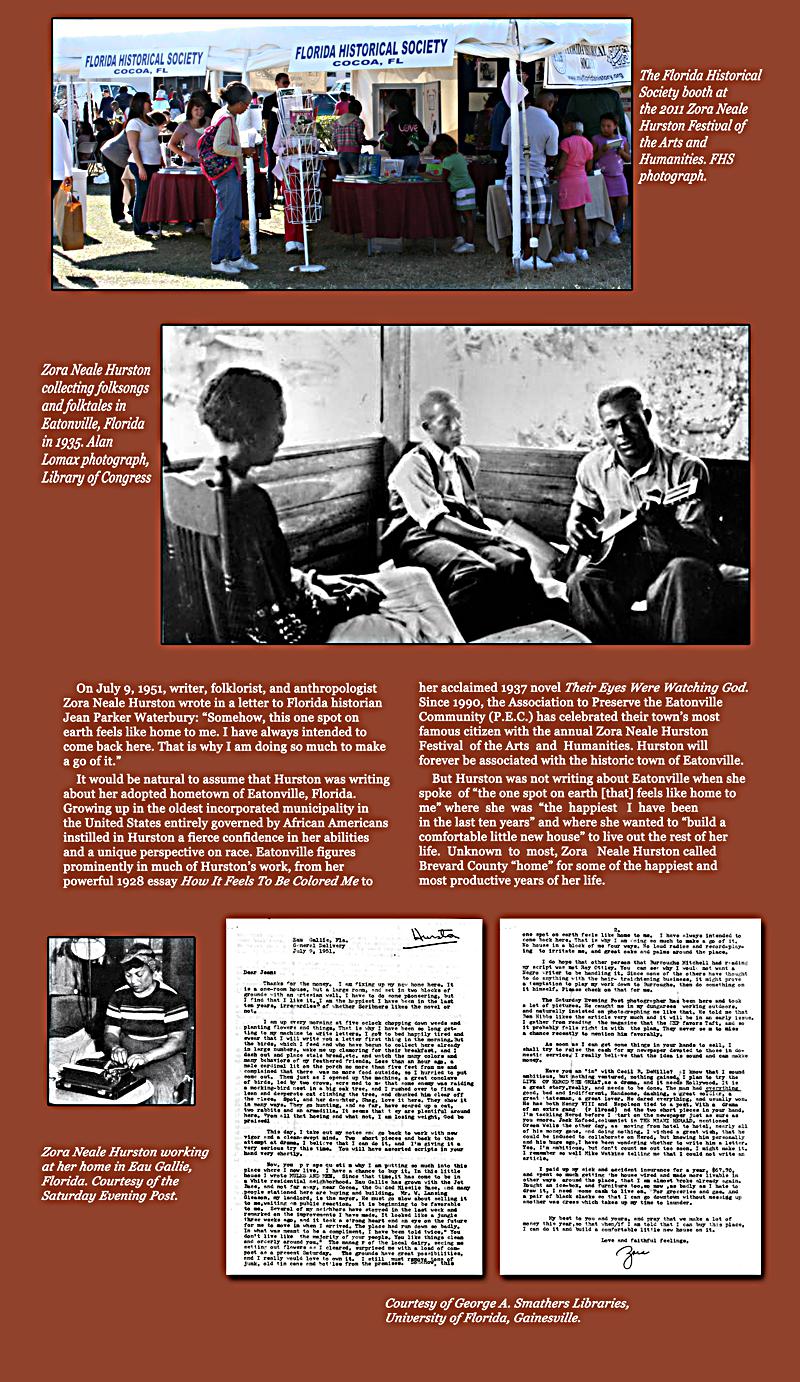 ---
On July 9, 1951, writer, folklorist, and anthropologist Zora Neale Hurston wrote in a letter to Florida historian Jean Parker Waterbury: "Somehow, this one spot on earth feels like home to me. I have always intended to come back here. That is why I am doing so much to make a go of it."
It would be natural to assume that Hurston was writing about her adopted hometown of Eatonville, Florida. Growing up in the oldest incorporated municipality in the United States entirely governed by African Americans instilled in Hurston a fierce confidence in her abilities and a unique perspective on race. Eatonville figures prominently in much of Hurston's work, from her powerful 1928 essay How It Feels To Be Colored Me to her acclaimed 1937 novel Their Eyes Were Watching God. Since 1990, the Association to Preserve the Eatonville Community (P.E.C.) has celebrated their town's most famous citizen with the annual Zora Neale Hurston Festival of the Arts and Humanities. Hurston will forever be associated with the historic town of Eatonville.
But Hurston was not writing about Eatonville when she spoke of "the one spot on earth [that] feels like home to me" where she was "the happiest I have been in the last ten years" and where she wanted to "build a comfortable little new house" to live out the rest of her life.
Unknown to most, Zora Neale Hurston called Brevard County "home" for some of the happiest and most productive years of her life.