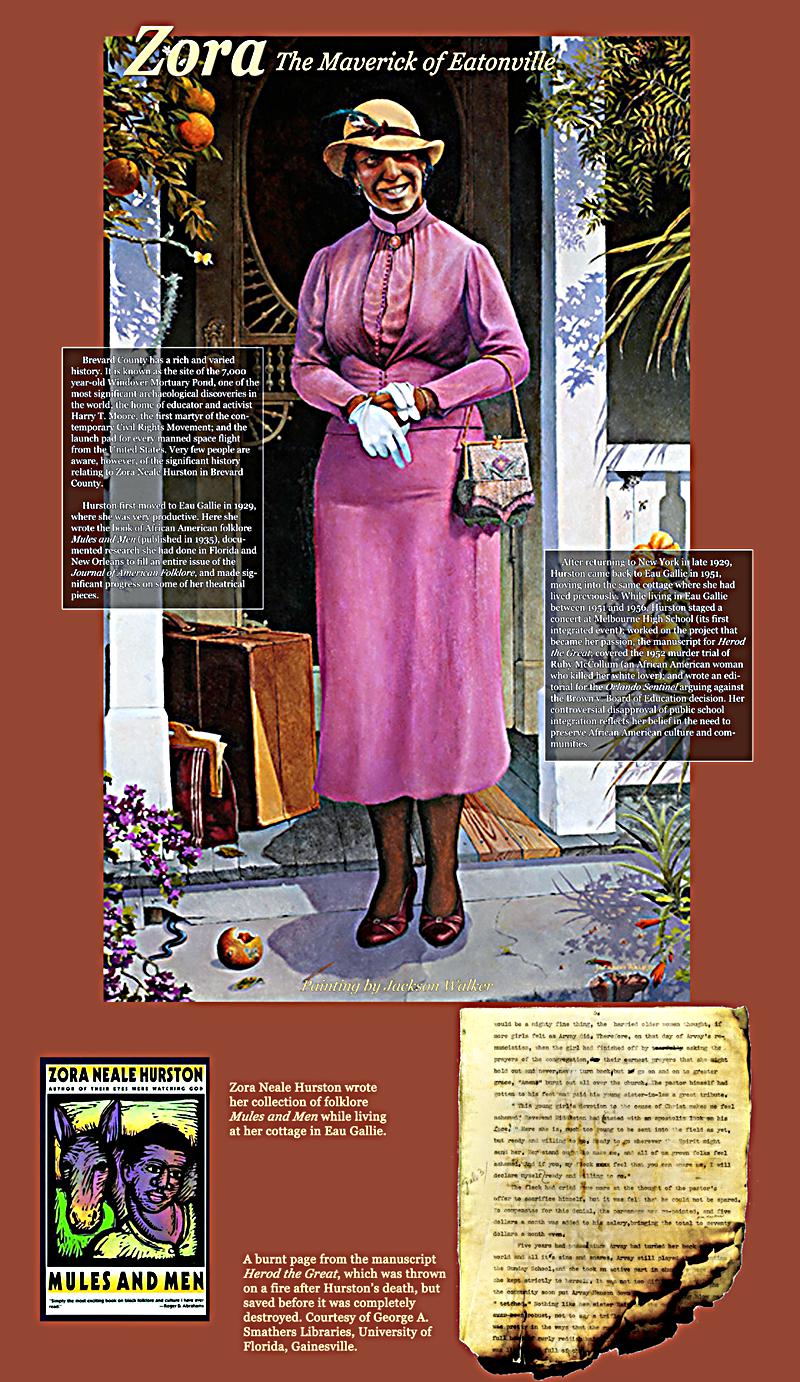 ---
Brevard County has a rich and varied history. It is known as the site of the 7,000 year-old Windover Mortuary Pond, one of the most significant archaeological discoveries in the world; the home of educator and activist Harry T. Moore, the first martyr of the contemporary Civil Rights Movement; and the launch pad for every manned space flight from the United States. Very few people are aware, however, of the significant history relating to Zora Neale Hurston in Brevard County.
Hurston first moved to Eau Gallie in 1929, where she was very productive. Here she wrote the book of African American folklore Mules and Men (published in 1935), documented research she had done in Florida and New Orleans to fill an entire issue of the Journal of American Folklore, and made significant progress on some of her theatrical pieces.
After returning to New York in late 1929, Hurston came back to Eau Gallie in 1951, moving into the same cottage where she had lived previously. While living in Eau Gallie between 1951 and 1956, Hurston staged a concert at Melbourne High School (its first integrated event); worked on the project that became her passion, the manuscript for Herod the Great; covered the 1952 murder trial of Ruby McCollum (an African American woman who killed her white lover); and wrote an editorial for the Orlando Sentinel arguing against the Brown v. Board of Education decision. Her controversial disapproval of public school integration reflects her belief in the need to preserve African American culture and communities.