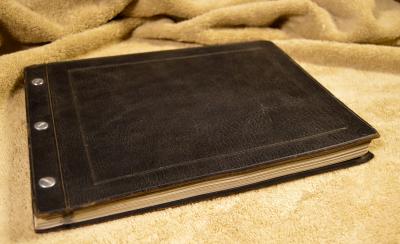 This bound photo book has three dozen aerial images of Central Florida in 1930, at the end of the heady days of the1920's Florida Land Boom and at the beginning of the Great Depression.
We don't know for sure why photographer, Otto Roach (1891-1965), spent several days flying around Orlando and environs, likely in an open cockpit aircraft, apparently with a large negative format camera capturing these scenes. He may have been working for a marketing firm that intended to use them to promote future land sales. After all, the people in the middle of historic change don't realize it. They likely did not know ( or would not admit) the boom was over and Florida's economy would not recover until the start of World War II and its influx of military training facilities.
The album, a gift to the Florida Historical Society from Myran R. Ten Eyck of Denver in 1983, begins over downtown Orlando.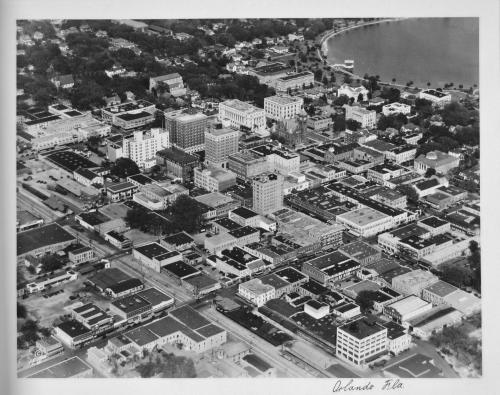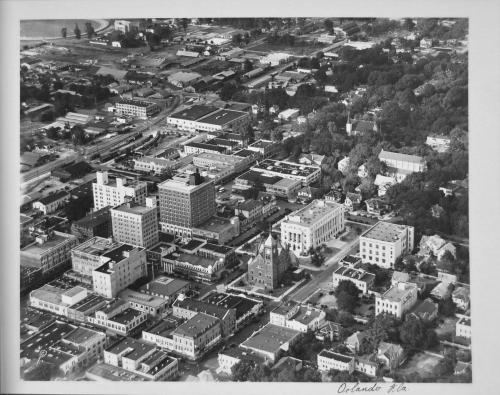 Note the extensive rail system visible in many of the photos. Orlando had been a thriving citrus and cattle town, and the railroads were still the backbone of Florida's transportation infrastructure.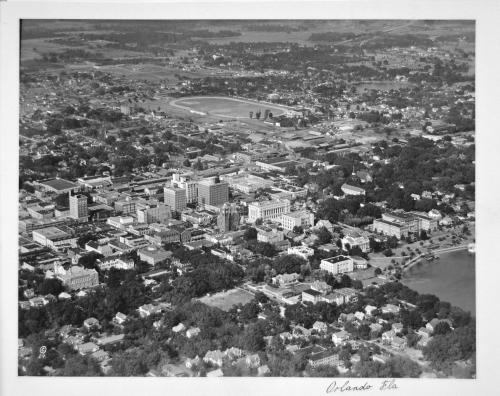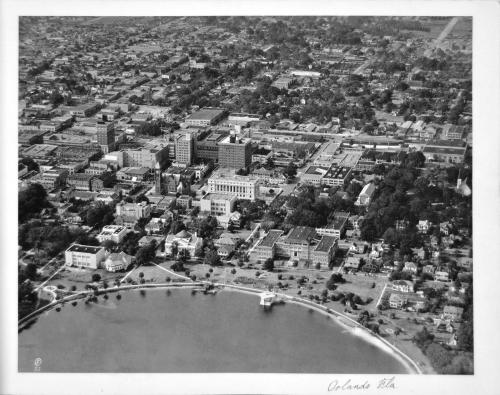 In this view from the east side it is easy to pick out Lake Eola and the dock that would eventually become the well -known band shell, still in operation today.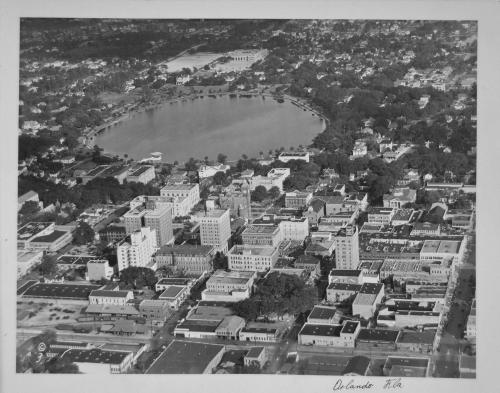 Most of the commercial buildings are gone, replaced by high rises. But, some are recognizable, especially the churches.
Roach also captured some facilities in what were then the suburbs: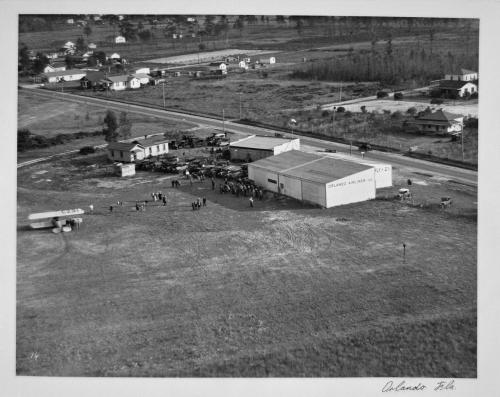 Buck Field opened in 1922, and its steel hanger was one of the largest in the state, holding as many as six planes. No, it is not located on the present site of Orlando's Executive Airport, but "on West Central Avenue just outside Orlando" according to a 1992 Orlando Sentinel feature article. If Avenue is now Boulevard, that would put it west of Camping World Stadium. (A side note, Orlando Municipal Airport, now Executive, opened in 1929 and the Buck Field operations soon moved there, steel hanger and all.)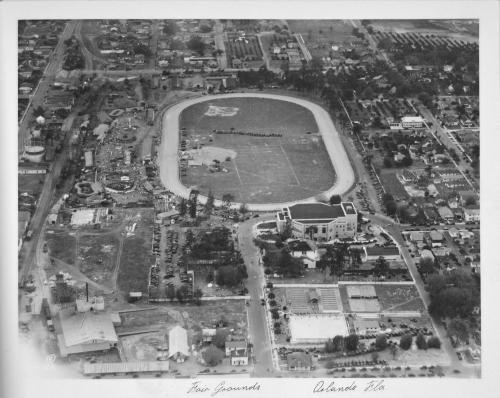 The original Fair Grounds in the area of the present Bob Carr Theater.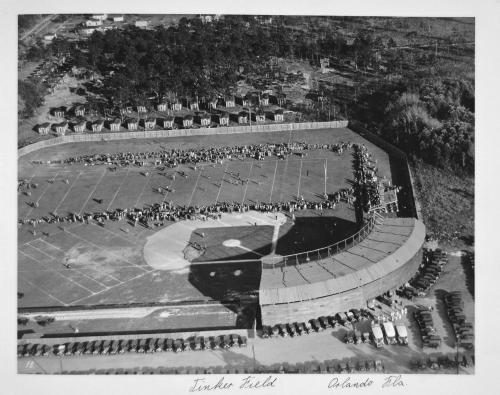 Historic Tinker Field, known now for its baseball history, is seen here hosting a football game. The cars in the parking lot seem to prove the adage "You can get any color you want, as long as it's black."
Roach also covered outlying towns.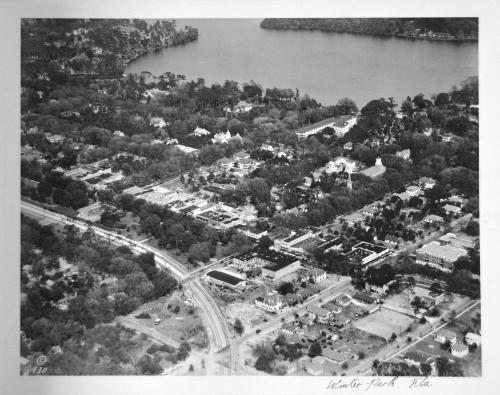 Starting with Winter Park's Park Avenue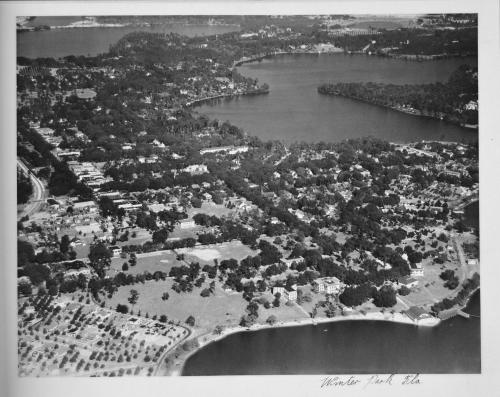 and Rollins College.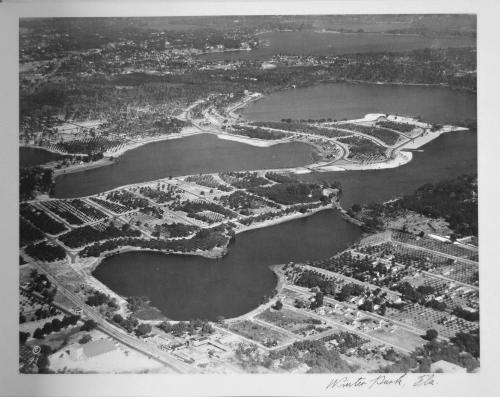 Most pictures, including this of northern Winter Park, show the prevalence of citrus groves of all sizes around the area and how close the agricultural efforts were to residential areas. Around this same time what came to be known as the 1929 Mediterranean fruit fly infestation was taking its toll on many of these trees.
Roach photographed other parts of Central Florida, too, documenting both the agricultural interests and the presence of rail lines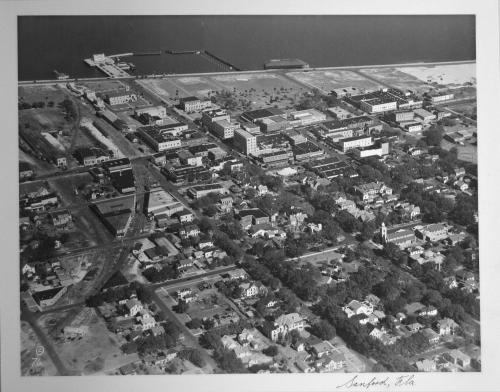 In downtown Sanford,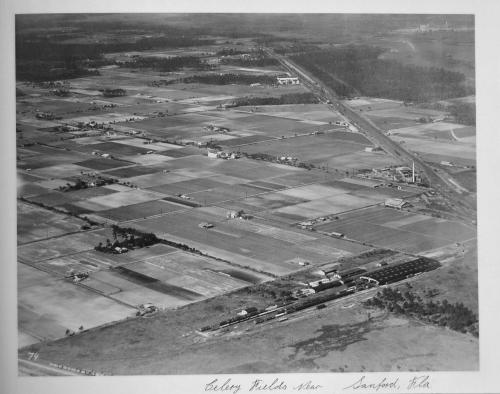 known for its vast celery farms,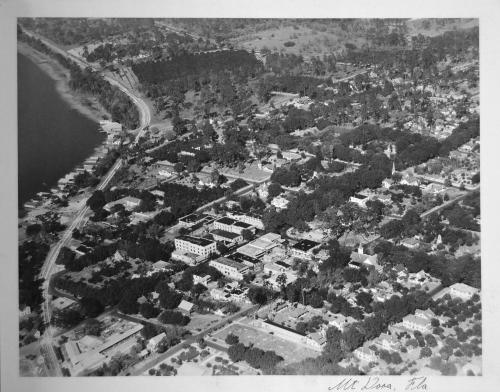 Mt. Dora in Lake County west of Orlando, and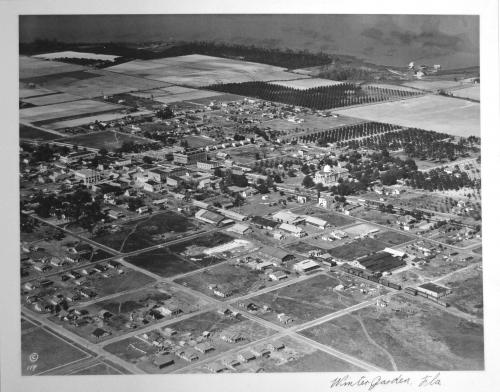 Winter Garden, a town that has reinvented itself in recent years celebrating both its railroad and citrus industry history.
The changing times took photographer Roach west, and in 1935 he opened a photography business and gallery in Denver, Colorado. Over the decades he and his business partner became known for the quality of their work and their collection of historic photos. The gallery stayed in the family, and closed in 2015. It was the victim, said the operators, of digital photography, camera phones and the demise of darkroom services. Some historic cusps are more obvious than others.