Temporary Exhibits
All temporary exhibits are included with general museum admission.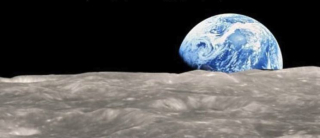 The Apollo Journey Birth of the Space Coast
An exhibit to celebrate the 50th Anniversary of the Apollo 11 moon landing. Opening July 20, 2019 at 2:00 pm
The Cape Canaveral Lighthouse
Celebrate 150 years of Cape Canaveral Lighthouse History with this special exhibit from the Cape Canaveral Lighthouse Foundation.
2 o'clock Tours
Life's better with a tour guide by your side! Let one of our trained and talented museum docents lead you through
Florida's history from the Ice Age to the Space Age. Hop on one of our 2 pm museum tours held on
Fridays and Saturdays. Museum tours are included with general admission. RSVP's are
not required but are always appreciated.