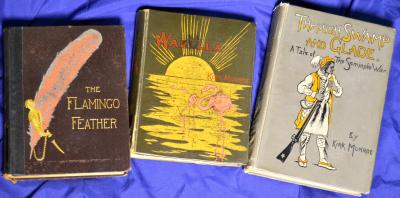 For nearly 20 years, Charles Kirk Munroe cobbled elements of his life, history and imagination into dozens of novels we would now consider young adult fiction, making frontier Florida downright romantic in the process. Three original editions are available at the FHS Library.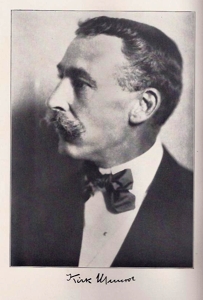 Kirk Monroe (he dropped the Charles from his name around 1883) began life on another frontier, September 15, 1850 in a log cabin near Praire du Chien, Wisconsin, the son of missionary couple, Charles and Susan (Hall) Monroe.
After a few years there, the family moved to Cambridge, Massachusetts, where he attended school until he was 16, and the wanderlust first set in. First, he signed on with a survey crew covering the wild Southwest of the United States, running into such notables as General Custer and Kit Carson.
Back to the Northeast in 1876 he landed a job as a travel and outdoor writer for the New York Sun, and three years later he was the first editor of Harper's Young People Magazine, a job he held until 1881, when he made his first trip to Florida.
Even that was not a simple development. He came here to visit his sister, who happened to marry the youngest son of novelist Harriet Beecher Stowe.
Once here, it was love at first sight, with the wildlife, the waterways, the history, the natives. He brought in a 14 foot sailing canoe and explored Florida from coast to coast on his own, and in 1886 he brought his family (he had married Mary Barr, daughter of British novelist and teacher Amelia E. Barr in 1883) to settle in Coconut Grove near Miami.
Seven of the dozens of novels he wrote were centered in Florida.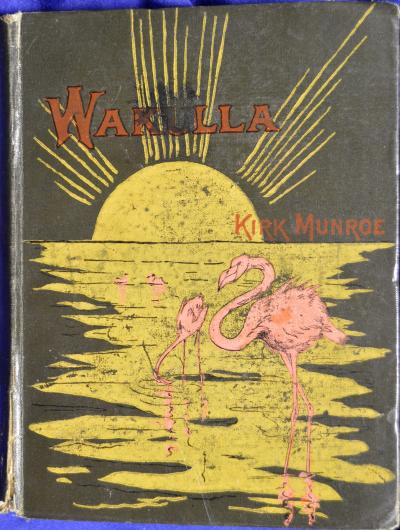 The first, in 1886, with beautiful cover artwork that just screams FLORIDA, was Wakulla , the tale of 16 year old Mark, who moves with his family from Maine to the north east part of Florida and experiences all kinds of adventure, from sinkholes to alligators to savvy country boys.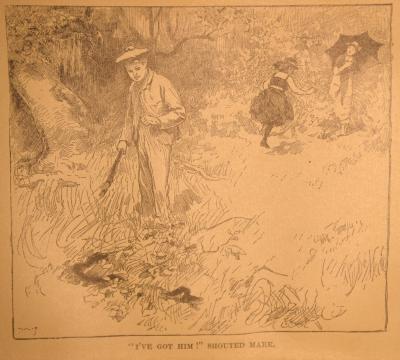 There is not much plot, but there is a lot of imagery and action, based on Munroe's experiences, to capture the attention of folks who would never experience it themselves.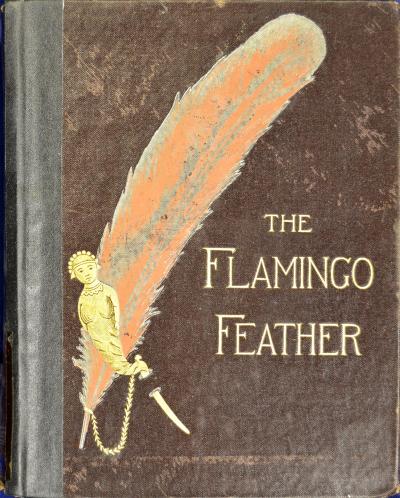 In 1887 came the second Florida book, The Flamingo Feather, based on a real event, the 1564 French founding of Ft. Caroline in what is now Duval County, and at least one real person, Huguenot explorer Rene Goulaine de Laudonniere.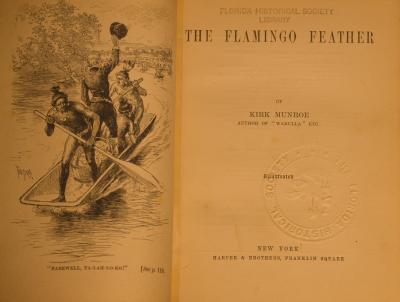 Munroe creates a 16 year old son of a French nobleman who accompanies de Laudonniere, has all kinds of adventures around the new colony, and, after it is taken over by the Spanish,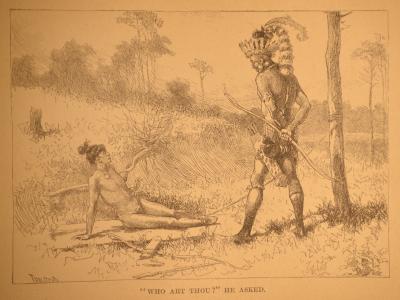 winds up living with the Timucua Native Americans for a while, then returning to France.
This mix of historical fact and Native American lore is also found in the third book in the FHS collection, the 1902 publication Through Swamp and Glade. ATale of the Seminole War.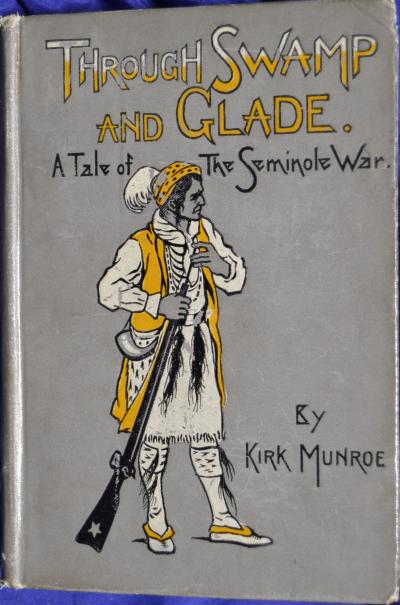 By this time Munroe was a long time Florida resident, and was steeped in the history as presented by both sides, not just the winners. He knew the surviving Indians who had fought in the war, knew the problems they faced surviving as a culture and as individuals, and was an outspoken advocate for their well being.
Simply put, it is not a flattering treatment of American involvement in the war.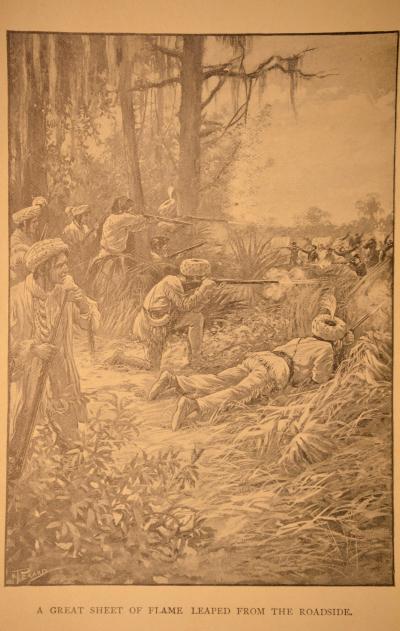 )
It is an accurate and sympathetic tale, told from the loosing side.
Munroe stopped publishing in 1905. He became a noted member of the Florida Audubon Society, helped establish what is today called the Ransom Everglades School, and the city of Miami's only tennis park, in Coconut Grove, is named Kirk Munroe Park.
He was not a recluse. He would still tell stories to anyone who gathered at his Coconut Grove home up until his death on June 16, 1930. Perhaps it was all the changes that came to Florida, the railroads, the tourists, the development. Perhaps there was a lost desire for stories of adventure on the frontier. Whatever the reason, he would tell stories of the old days. But, he did not write any more.