The Library of Florida History is in the process of indexing its collection of U.S. Geological Survey (USGS) 7.5 Minute Series Topographical Maps of Florida as part of a project to complete the collection to include all editions of all the state's maps. These detailed maps show an area's topography, water features and vegetation as well as manmade features such as highways and trails, railroads, mines, dams, power lines and buildings. A side-by-side examination of the maps as they were updated over the decades provides a detailed picture of the impact of growth on the environment - information of vital interest to engineers, planners, environmentalists, social scientists and now, historians.
The USGS was entrusted with mapping the country in 1879, and systematic mapping began in 1884 when Congress provided funding for a scienc- based effort to understand "place based information" about the growing country. These "topo" maps became the "signature product" of the USGS. Professionals and the public alike found them fascinating sources of critical information.
Add historians to the list of those fascinated.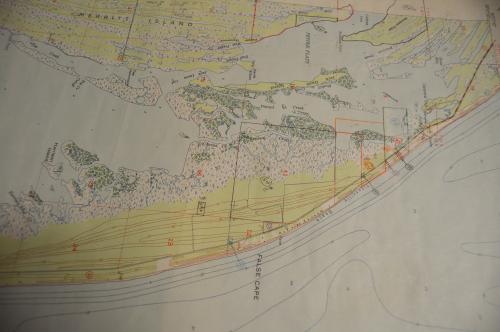 For example, look at the 1940's map of Cape Canaveral in Brevard County, now home to the Kennedy Space Center. In those days, there were a rough road, swamps, mangroves, dunes and a few structures (the black dots).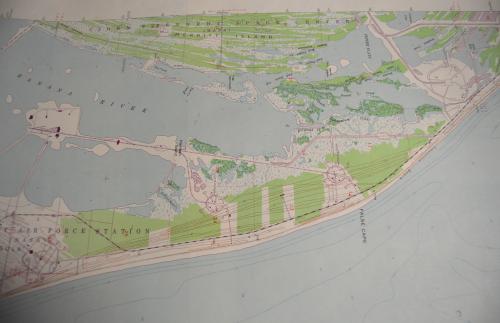 On the 1950's update you can see where the government has begun using the area for missile tests and as home for the Cape Canaveral Air Station.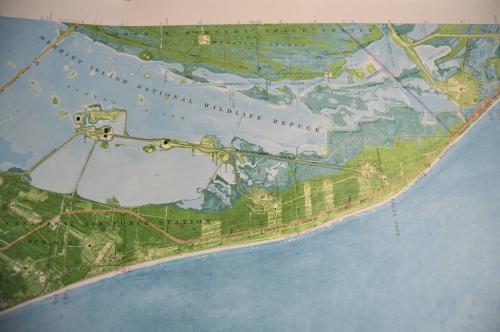 By the 1970s the development is at its peak, and you can see the impact of the construction on the landscape.
It does not have to be someplace famous.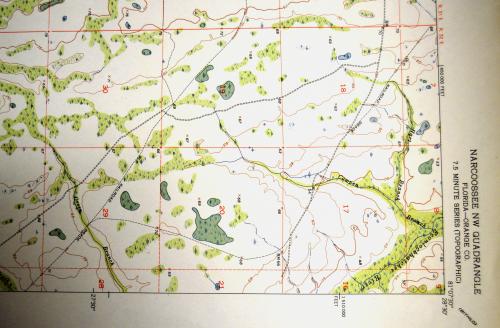 This 1953 map of the North West part of Narcoossee, Orange County, Florida has the route of an "old railroad grade", perhaps an abandoned lumber or agricultural line once of import to the economic life of Central Florida and now likely lost to history by erosion and development, except for a dashed line on a 65 plus year old map.
Today these historic maps, and new ones with even more information are, naturally, available on line (https://nationalmap.gov/maps.html).
But a historical library's mission is to preserve historical documents. As many libraries are de-accessioning their copies of the maps, the Florida Historical Society is collecting them to someday have a complete set for the state. Individuals too are invited to offer any personal copies they might have to the collection as well.
Of course, everyone is invited to visit the library and explore these works of cartographic art for themselves.