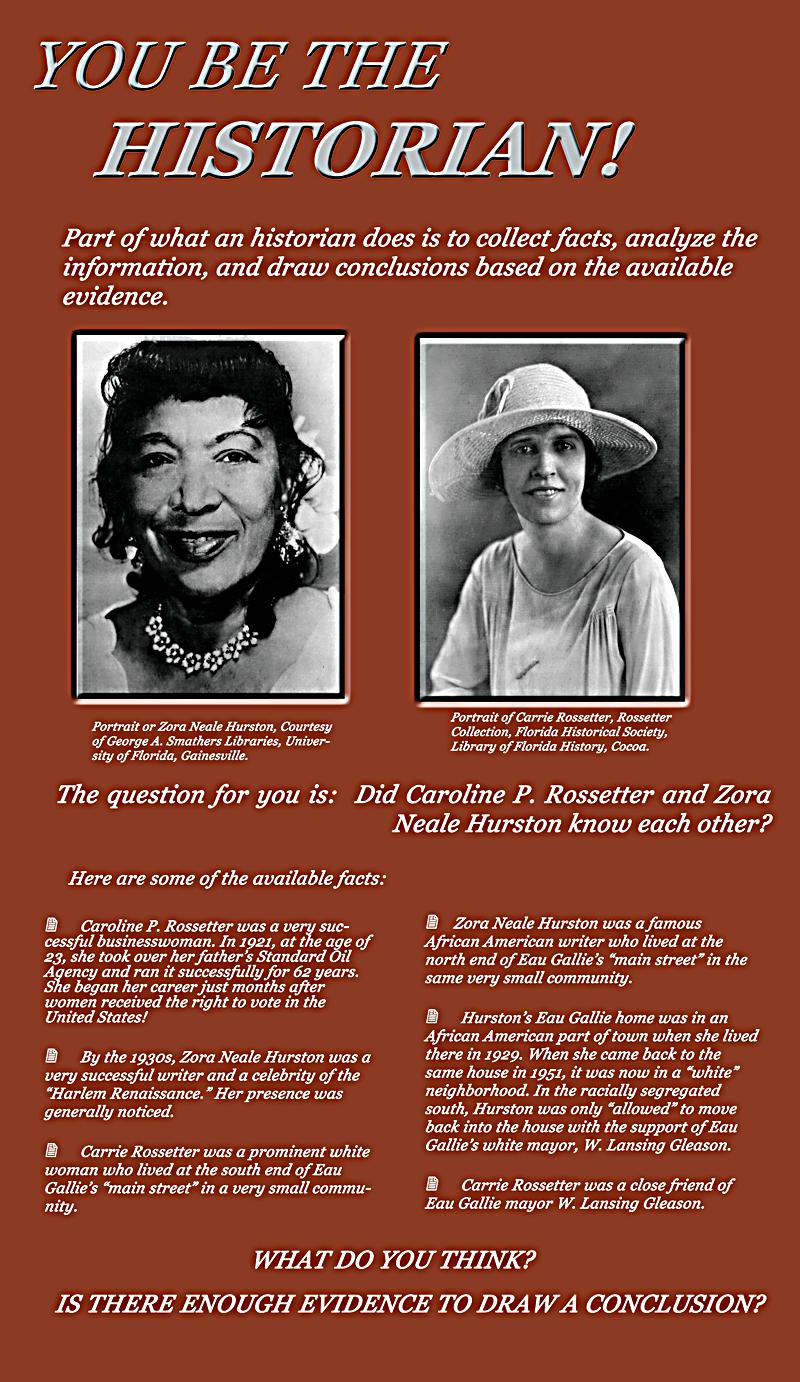 ---
YOU BE THE HISTORIAN!
Part of what an historian does is to collect facts, analyze the information, and draw conclusions based on the available evidence.
The question for you is: Did Caroline P. Rossetter and Zora Neale Hurston know each other?
Here are some of the available facts:
Caroline P. Rossetter was a very successful businesswoman.

In 1921, at the age of 23, she took over her father's Standard Oil Agency and ran it successfully for 62 years.

She began her career just months after women received the right to vote in the United States!
By the 1930s, Zora Neale Hurston was a very successful writer and a celebrity of the "Harlem Renaissance."

Her presence was generally noticed.
Hurston's Eau Gallie home was in an African American part of town when she lived there in 1929.

When she came back to the same house in 1951, it was now in a "white" neighborhood.

In the racially segregated south, Hurston was only "allowed" to move back into the house with the support of Eau Gallie's white mayor, W. Lansing Gleason.
WHAT DO YOU THINK? IS THERE ENOUGH EVIDENCE TO DRAW A CONCLUSION?
---